News And Announcements
Event Calendar
‹ First
<
15
16
17
18
19
>
Last ›

Goatling Spotlight! Shortpuff!
Posted by

Krisgoat mod
on 04-27-19 08:51:34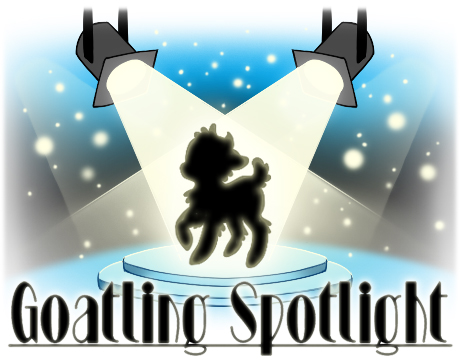 Welcome to Goatling Spotlight! A mini event where we get to show off your favorite Goatlings! Each week a new Goatling will be featured in the News and the owner will receive a shiny Spotlight Trophy to display on their pets page or in their collection. This week is all about Shortpuff!




Name: Shortpuff
Appearance Doll: Berries And Cream AD
Guardian: @iridexence Give Love!
Bio: A goat that's just as sweet as her name. Shortpuff enjoys baking, especially things that have strawberries in it. She is a gentle goat, and likes to make others feel happy. Shortpuff prefers to be around other people and other goats, and she would not mind a cuddle or two. Even if you are having the worst day, Shortpuff will do anything to make you feel at ease.




Favorite Treasure
Berries and Cream | Real Fruit Popsicle | Strawberry Shortcake




CLICK HERE for more details, past spotlights, and to enter your Goatlings!
3 Comments
<
1
2
3
4
>
Last ›