News And Announcements
Event Calendar
‹ First
<
15
16
17
18
19
>
Last ›

Sugar Star Festival - Princes Gift!
Posted by

Krisgoat mod
on 12-21-18 05:39:36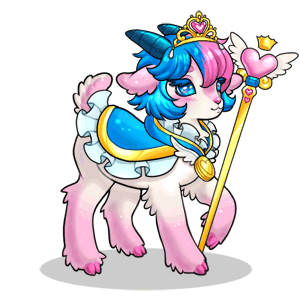 The Goat Princess will be passing out free Sugar Star Charm Lucky Boxes every few days until the last week of December! When opened, you will receive a random Sugar Star Charm! Save them until the end of the month and give them to someone you care about!



CLICK HERE TO VISIT THE PRINCESS
and enter the code:
FESTIVAL

Please note: The Princess Gift page will not work on some mobile browsers.

--- --- ---

Additional Sugar Star Charms and Lucky Boxes can be found in the Diamond Dust shop!

Click Here to learn more about the Sugar Star Festival!
1 Comments
<
1
2
3
4
>
Last ›