News And Announcements
Event Calendar
‹ First
<
15
16
17
18
19
>
Last ›

Goatling Spotlight! buttercup!
Posted by

Krisgoat mod
on 04-20-19 03:44:27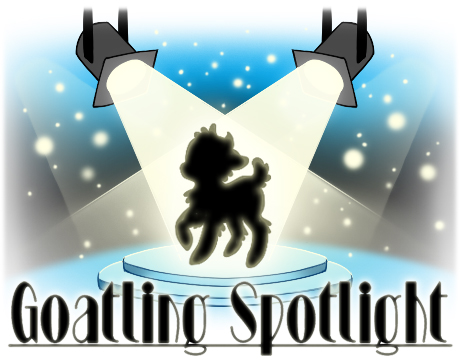 Welcome to Goatling Spotlight! A mini event where we get to show off your favorite Goatlings! Each week a new Goatling will be featured in the News and the owner will receive a shiny Spotlight Trophy to display on their pets page or in their collection. This week is all about buttercup!




Name: Buttercup
Appearance Doll: Bug Collector AD
Guardian: @rnotherhen Give Love!
Bio: buttercup is a girl with big dreams. she dreams of being an entomologist, hopefully working in a grand botanical garden overflowing with plant and insect life. with a love for bugs and a knack for illustration, she spends her days drawing her favourite insects or even just ones she encounters on her frequent explorations. she has a special love in her heart for beetles and grubs. she has a pet rhino beetle, ollie.




Favorite Treasure
Scrap Book | Bug Jar




Art by @rnotherhen



Art by @rnotherhen

CLICK HERE for more details, past spotlights, and to enter your Goatlings!
5 Comments
<
1
2
3
4
>
Last ›