News And Announcements
Event Calendar
‹ First
<
15
16
17
18
19
>
Last ›

Goatling Spotlight! Vicarium!
Posted by

Krisgoat mod
on 09-29-19 03:46:27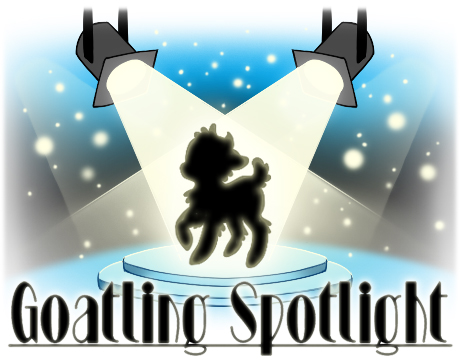 Welcome to Goatling Spotlight! A mini event where we get to show off your favorite Goatlings! Each week a new Goatling will be featured in the News and the owner will receive a shiny Spotlight Trophy to display on their pets page or in their collection. This week is all about Vicarium!




Name: Vicarium
Appearance Doll: Sweet Nightmares AD
Guardian: @Rantaro Give Love!
Bio: Make a bid with the devil, why don't you?
Vicarium is a sweet-talker, knowing how to get what he's going for without any issues. This talent is excellent for his role, which is collecting the souls of those who have contracts with him & his associates, as well as obtaining new contracts. For the price of your soul (and maybe some gold coins) you can have whatever you desire...
*Restrictions may apply. Not available in all locations, not available for all soul types.




Favorite Treasure
Goat Token | Sweet Nightmares Ribbon




Art by @Rantaro

CLICK HERE for more details, past spotlights, and to enter your Goatlings!
1 Comments
‹ First
<
15
16
17
18
19
>
Last ›