News And Announcements
Event Calendar
‹ First
<
16
17
18
19
20
>
Last ›

Monster Masquerade - Team Sign Ups OPEN NOW!
Posted by

Krisgoat mod
on 09-24-19 09:45:45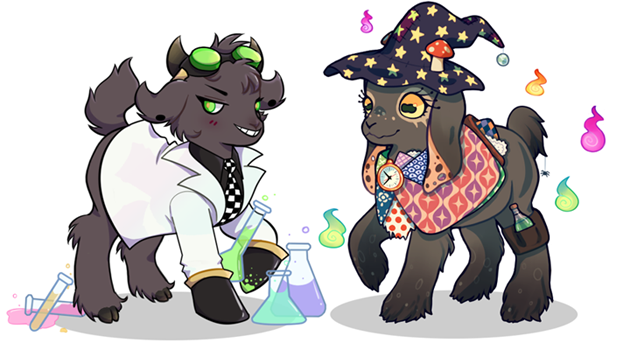 Greetings Masqueraders!



Monster Masquerade Team Sign Ups are now open!
Sign up period: Sep 24th - Sep 30th Goat Time

This years theme is Evil Scientist vs Weird Witch! What Team will you join?


How To Join A Team
Simply click the "Join This Team!" button to be signed up for the Team of your choice! Members who cannot use the Forums may sign up as well! A Team Tag will be displayed automatically below usernames on the Forums and Bulletin Boards. When the Team event has ended, Team Tags will be removed automatically.

Please only sign up for a Team if you are planning to participate in the October Monster Masquerade event. Participation typically requires a member to post a drawing or text on the Bulletin Board. Teammates depend on each other, and points/prizes are only rewarded to active Team Members.

Near the end of the sign up period, a member limit will be set on each Team to ensure an even member count. In the case this does not even out Teams, some members may need to be removed or moved.



CLICK HERE to join a Team!




About Monster Masquerade
It's that time of year when Baddies seem to cause the most mischief! The residents of the Goatlings Kingdom are masquerading as Baddies to trick and confuse other Baddies into leaving the town in peace.

Monster Masquerade is a big event held in October where members can join one of two Teams and participate in activities to earn prizes and points! The Teams are based on spooky Goatling mascots and the prizes are themed around all things Fall, creepy, and monstrous! The Team with the most points at the end of the event wins a bonus prize - a special fusion of both mascots! Some prizes and events are also available for members who are not on a Team and/or do not have access to the forums.




36 Comments
‹ First
<
16
17
18
19
20
>
Last ›