News And Announcements
Event Calendar
‹ First
<
18
19
20
21
22
>
Last ›

Goatling Spotlight! PorkyMinch!
Posted by

Krisgoat mod
on 09-08-19 12:25:51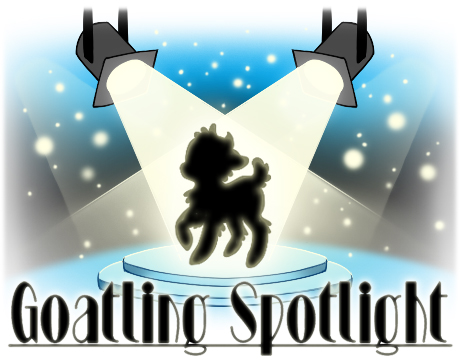 Welcome to Goatling Spotlight! A mini event where we get to show off your favorite Goatlings! Each week a new Goatling will be featured in the News and the owner will receive a shiny Spotlight Trophy to display on their pets page or in their collection. This week is all about PorkyMinch!






Name: PorkyMinch
Appearance Doll: Dino Kid AD
Guardian: @CobaltBones Give Love!
Bio: Porky Minch is a very immature and childish kid, who can be quite obnoxious, selfish and egotistical. He is naturally mischievous and can usually be found pulling pranks and running off somewhere he shouldn't. Some of his antics can be quite malicious, often endangering himself and others in doing them. Despite his tough guy act, he's actually quite cowardly and will hide behind his "bestest friend" if any real trouble arises. The only other goat that Porky seems to like is his little brother, who is unfortunately usually immitating him in some way or another.



Favorite Treasure
Pig Plush | Chimera Kit BP | Robo Doggy BP | Red Yoyo | Mend My Heart








Art by @CobaltBones

CLICK HERE for more details, past spotlights, and to enter your Goatlings!
1 Comments
‹ First
<
18
19
20
21
22
>
Last ›