News And Announcements
Event Calendar
<
1
2
3
4
5
>
Last ›

Goatling Spotlight! Cyrie!
Posted by

Krisgoat mod
on 06-11-17 12:36:53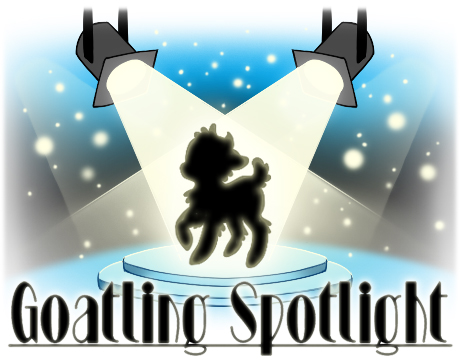 Welcome to Goatling Spotlight! A mini event where we get to show off your favorite Goatlings! Each week a new Goatling will be featured in the News and the owner will receive a shiny Spotlight Trophy to display on their pets page or in their collection. This week is all about Cyrie!



Name: Cyrie
Appearance Doll: Sky Diamond AD
Guardian: @LibraWings Give Love!
Bio: Cyrie often ends up in situations he doesn't want to be in simply by being too much of a nice guy. He has difficulty saying no to anyone and anything. Luckily he hangs around a crowd who will not use this quirk for ill; but it is still something he needs to work on. Cyrie is a sentimental goatling who always tries his best.




Favorite Treasure
Bottled Sunlight | Jar Of Lemonade | Sun Icon





Art by LibraWings

CLICK HERE for more details, past spotlights, and to enter your Goatlings!
6 Comments
1
2
3
>
Last ›