News And Announcements
Event Calendar
‹ First
<
2
3
4
5
6
>
Last ›

Goatling Spotlight! Schorl!
Posted by

Krisgoat mod
on 10-27-19 03:27:49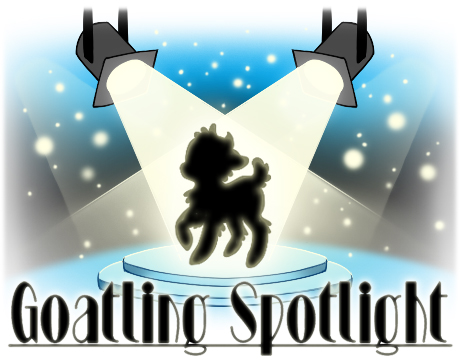 Welcome to Goatling Spotlight! A mini event where we get to show off your favorite Goatlings! Each week a new Goatling will be featured in the News and the owner will receive a shiny Spotlight Trophy to display on their pets page or in their collection. This week is all about Schorl!




Name: Schorl
Appearance Doll: Necromancer AD
Guardian: @Rire Give Love!
Bio: Schorl is nicer than he looks, but he doesn't want anyone to know that.
He tries to keep a rep of a ruthless necromancer, but that's just not what he is.
He would never hurt anyone on purpose.

He has tea parties with Eilir, but he keeps it a secret. She's his confidant and best friend.

He contemplates if he should really keep doing what he's doing a lot; keeping his true nature under covers is very stressful, but what's stopping him in his thoughts is:
at this point, how would he begin it all from zero?




Favorite Treasure
Animal Mallows | Death Potion | Macarons | Phantom Tea







Art by @Rire

CLICK HERE for more details, past spotlights, and to enter your Goatlings!
2 Comments
‹ First
<
2
3
4
5
6
>
Last ›