News And Announcements
Event Calendar
‹ First
<
4
5
6
7
8
>
Last ›

Goatling Spotlight! Violytte!
Posted by

Krisgoat mod
on 08-11-19 12:03:40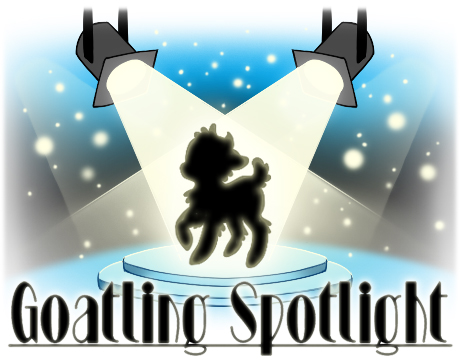 Welcome to Goatling Spotlight! A mini event where we get to show off your favorite Goatlings! Each week a new Goatling will be featured in the News and the owner will receive a shiny Spotlight Trophy to display on their pets page or in their collection. This week is all about Violytte!




Name: Violytte
Appearance Doll: Violinist AD
Guardian: @Prizes Give Love!
Bio: -Basic info-
-Vio loves music, she adores to play her violin.
-She finds it to be the best time to play soothing music when it's a cool, breezy autumn, where the leaves are in a beautiful set of tones; yellow, orange, brown and red.
-Her favorite stone is citrine, it reminds her of the soft orange of autumn.
-She also loves her little friend Taffie, a toffeeling mouse. He likes to listen to her play her music.




Favorite Treasure
Citrine | Violin | Toffeeling Mouse BP





Art by @Prizes

CLICK HERE for more details, past spotlights, and to enter your Goatlings!
2 Comments
1
2
3
>
Last ›