Geit Prinsessa
Go back to the Archives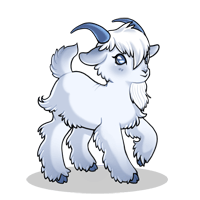 The Icelandic goat is an endangered species. Farmer Johanna and her family are working towards protecting and maintaining the goat stock in Iceland at their farm; Háafell. There are less than 820 Icelandic goats left on Earth and around 400 are on this farm! The goats on this farm are also unique because they were featured on the popular tv series; Game Of Thrones! The farm is also home to other animals like horses, sheep, Icelandic chickens, silkie chickens, dogs and cats.



In 2014 this farm was in danger of foreclosure unless the family could raise enouph funding to stay up and running. They started a fundraiser that would give them the boost they needed to remain on their farm, keep the goats and other animals safe and healthy, and begin the journey of creating a sustainable farm by developing products such as cheese, cashmere, and meat, that will provide a viable income.



Goatlings.com has donated a portion of cash shop sales to this fundraiser. We raised over $1,000 and for raising that amount we were able to adopt and name one of their newborn goats. The name we chose is Geit Prinsessa, the Icelandic way to say Goat Princess. We will receive photos of her growing up and they will be posted here. A very wonderful reminder that we helped save this wonderful farm!
CLICK HERE to read more and review the efforts of the main fundraiser.





Photos coming soon.