News And Announcements
Event Calendar
‹ First
<
199
200
201
202
203
>
Last ›

LAST Zodiac Event - Capricorn Winners!
Posted by

Krisgoat mod
on 01-03-15 01:58:33

The votes are in for the Capricorn Zodiac entries! Thank you all for submitting so many amazing designs and voting for your favorites! The top votes go to:

435 @IWasBored = First Place 400 @Vini Up
267 @fur = Honorable Mention
183 @Boyfriend
122 @Jallon
110 @lala
95 @TheGiantSkeleton
94 @Nogalina
50 @trixinadia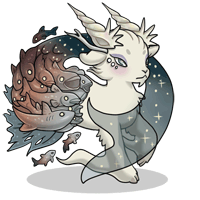 Congratulations everyone! IWasBored's Capricorn design is now permanently available in the Appearance Doll Shop located in the Shopping District!





All design participants will receive Capricorn Horns AND Capricorn Eyes for their HA buddy! Capricorn Horns are also now stocked in the HA Buddy Boutique and Capricorn Eyes at HA buddy Face Space!

All prizes have been distributed! Thank you all for participating!



21 Comments
‹ First
<
199
200
201
202
203
>
Last ›