News And Announcements
Event Calendar
‹ First
<
210
211
212
213
214
>
Last ›

Zodiac Event - Scorpio Winners!
Posted by

Krisgoat mod
on 2014-11-25 12:11:35

The votes are in for the Scorpio Zodiac entries! Thank you all for submitting so many amazing designs and voting for your favorites! The top votes go to:

594 @Boricha = First Place
303 @salting = Runner Up
262 @Nanibou = Honorable Mention
217 @inchworm
183 @Tortle
126 @IastDinosaurs
72 @Silkie
63 @Cheribee
47 @Cal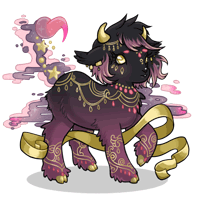 Congratulations everyone! Boricha's Scorpio design is now permanently available in the Appearance Doll Shop located in the Shopping District!






All design participants will receive a Scorpio Base for their HA buddy! This item is also now stocked in the HA Buddy Base Place!

All prizes have been distributed! Thank you all for participating!



7 Comments
‹ First
<
210
211
212
213
214
>
Last ›