News And Announcements
Event Calendar
‹ First&nbsp<&nbsp272&nbsp&nbsp273&nbsp&nbsp274&nbsp&nbsp275&nbsp&nbsp276&nbsp>&nbspLast ›

Goatling Spotlight! Neubi!
Posted by

Krisgoat mod
on 2017-03-19 01:21:06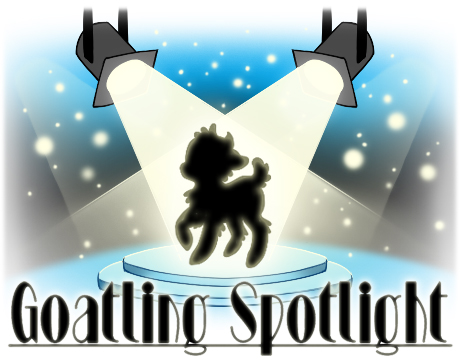 Welcome to Goatling Spotlight! A mini event where we get to show off your favorite Goatlings! Each week a new Goatling will be featured in the News and the owner will receive a shiny Spotlight Trophy to display on their pets page or in their collection. This week is all about Neubi!



Name: Neubi
Appearance Doll: Light Fairyling AD
Guardian: @LibraWings Give Love!
Bio: KNeubi may not be quite the newbie his name makes him out to be; as he's no less than a self-asserted battlegoat. Neubi has made quite the name for himself in the battling community, but feels he has yet to reach his ultimate goal of becoming a legendary hero. When Neubi does manage to tear himself away from the Battle Center, he is typically either wishing for the time when he'll be back and at 'em again or chowing down on a Delicious Meal. Neubi truly believes that eventually all his efforts towards becoming a hero will pay off, though his lack of patience does dictate he hopes pay day will come sooner rather than later. Despite being brash in action and demeanor, Neubi cares for his fellow goats; he's just not too good at expressing it.



Favorite Treasure
Level Gemdrop | Lucky Clover | Clover Float | Cherry Leaf | Chocolate Tokens | Delicious Meal






Story by @SpacePanda

Neubi's ears twitched at the sound of a faint rustle behind a bush. He stopped dead in his tracks, and patiently listened for another movement.
The creature, oblivious to the hunter's presence, scuttled around inside the bush, desperately trying to find a way out of the leafy maze.
Being a trained and refined hunter, Neubi knew exactly what to do. Crouching, he silently drew his weapon, his trusty hero's sword, and cautiously crept forward. Pausing right in front of the bush, Neubi waited once more, just to see what the creature would do.
Finally, the creature broke free of his leafy prison, only to be faced by a intimidating force, wielding the power to strike it down effortlessly. Panicking, it dove back into the bush again and scrambled out from the bottom, running for its life. The hunter then quickly gave chase, determined to catch his prey once and for all.





Artwork By: LibraWings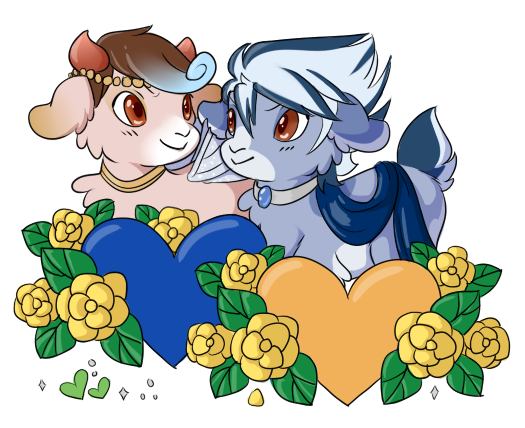 Artwork By: Stahl

CLICK HERE for more details, past spotlights, and to enter your Goatlings!

10 Comments
‹ First&nbsp<&nbsp272&nbsp&nbsp273&nbsp&nbsp274&nbsp&nbsp275&nbsp&nbsp276&nbsp>&nbspLast ›