News And Announcements
Event Calendar
‹ First
<
281
282
283
284
285
>

New Shop - Bakery!
Posted by

Krisgoat mod
on 2013-08-24 10:44:19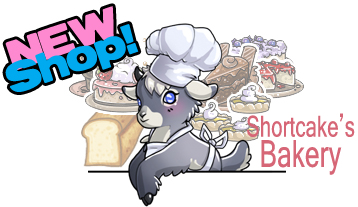 2012/02/24
Check out the newest addition to the Shopping District! Shortcake's bakery is now open and is offering the sweetest sensations and the most tantalizing titillations.

Did you know?
» If your Goatling's hunger is satisfied they get a .5 better chance to find a Random Event! If your Goatling is in a good mood that will increase their chances an additional .5! So a happy and full pet will give a 33% better chance to find something compared to a neglected pet. Get searching!


1 Comments
‹ First
<
281
282
283
284
285
>