News And Announcements
Event Calendar
‹ First
<
306
307
308
309
310
>
Last ›

Return Of The Princess
Posted by

Krisgoat mod
on 2013-08-25 11:31:31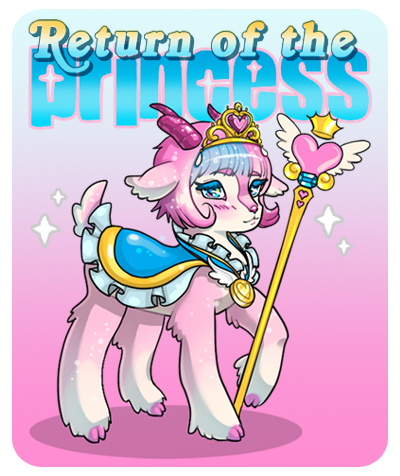 2012/10/11
Greetings my dear Goatlings and friends. I apologize for my absence, I have been fighting in a fierce war far from here for the sake of peace. The floating island that the Goatlings live on can become vulnerable from time to time and that is why I am here to help protect it.

With most of my power drained from the war, I have reverted back to my younger Goatling forum. This should not be a problem because we are protected with a concealing shield of enchanted clouds that only small, signal invaders can get through. Those would be the typical battle center challengers and mischievous creatures around the island. They can be dealt with easily by the resident Goatlings.

I thank you all for taking care of the Goatlings in my absence and I ask that you continue to do so. They are stronger and happier with you by their side and we never know when another threat will fall upon our peaceful island.

After taking care of a little official busyness, I may need your assistance with some item research. Please stop by the palace later on to see me again.


1 Comments
‹ First
<
306
307
308
309
310
>
Last ›