News And Announcements
Event Calendar
1
2
3
>
Last ›

Goatling Spotlight! Fim!
Posted by

Krisgoat mod
on 05-24-20 03:23:22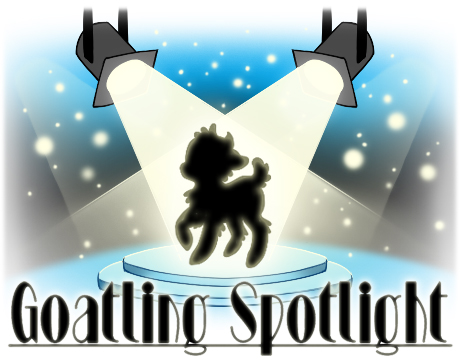 Welcome to Goatling Spotlight! A mini event where we get to show off your favorite Goatlings! Each week a new Goatling will be featured in the News and the owner will receive a shiny Spotlight Trophy to display on their pets page or in their collection. This week is all about Fim!




Name: Fim
Appearance Doll: Jabberjaw AD
Guardian: @speedsters Give Love!
Bio: Fim is a simple creature who lurks by the lake and watches the ocean from being polluted. They make sure the waters are as clean as possible and tend to frighten those who attempts to pollute their home.




Favorite Treasure
Ocean Drink | Starfish And Coral | Shark Cookie




Art by @speedsters

CLICK HERE for more details, past spotlights, and to enter your Goatlings!

2 Comments
1
2
3
>
Last ›