Monster Masquerade Event Info
Back to Main Event Info page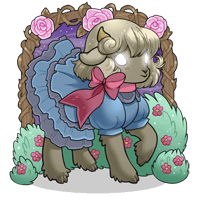 Monster Masquerade is a friendly team driven competition, our largest, and most exciting event of the year!
Members wishing to participate can join one of two teams. Once signed up, a special Team Tag will automatically appear under the members username on Forums and Bulletin Boards. The Team Tag will also automatically disappear when the event is over.
Each team has their own mascot, and mascots will change every year. Team members can participate in challenges to earn Cursed Coins and Mascot themed Lucky Boxes for themselves, and points for their team. The Team with the most points at the end of the event will win an exclusive grand prize - a special fusion of both mascots!



Cursed Coins can be traded in for a variety of prizes at the
Baleful Boutique
! Prizes are seasonal, and more will be added each year!
Challenges involve a scavenger hunt, designing, drawing, writing, photography, putting together HA Buddy outfits, and sending gifts. There is a little something for everyone!
As team slots are limited, Monster Masquerade has a selection of events anyone can enjoy whether or not they are on a Team! These bonus events include giveaways, Treat Collecting (member run Forum Game), weekly raffles, battle crafts for mascot plushies, and a special Event Explore Area for Seasonal loot!