News And Announcements
Event Calendar
1
2
3
>
Last ›

Goatling Spotlight! MiuYukimura!
Posted by

Krisgoat mod
on 2020-09-19 11:23:43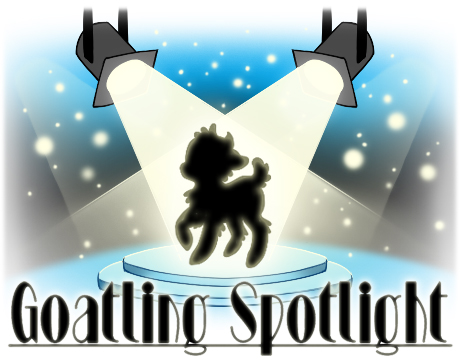 Welcome to Goatling Spotlight! A mini event where we get to show off your favorite Goatlings! Each week a new Goatling will be featured in the News and the owner will receive a shiny Spotlight Trophy to display on their pets page or in their collection. This week is all about MiuYukimura!




Name: MiuYukimura
Appearance Doll: Witchy Magic AD
Guardian: @zeppeli Give Love!
Bio: Miu Yukimura is a witch with a heart bigger than the hat on her head! Considering herself a love witch, she spends her days selling potions to boost luck and compatibility with others! Some even say she truly is magical!

She's known for her heart of gold and her bubbly personality, constantly spitting out words such as golly and wonderiferous! Although sources say she didn't pick up the latter on her own. She's friendly and constantly trying to push through every mishap in her life with a smile on her face.




Favorite Treasure
Weird Science Fire| Flav Pink Drink




Art by @zeppeli

CLICK HERE for more details, past spotlights, and to enter your Goatlings!

1 Comments
1
2
3
>
Last ›