News And Announcements
Event Calendar
<
1
2
3
4
>
Last ›

Goatling Spotlight! PinkLadyApples!
Posted by

Krisgoat mod
on 2020-11-07 08:05:14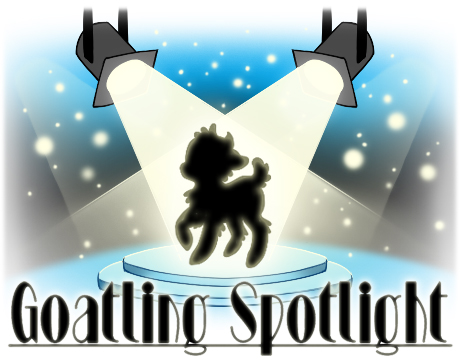 Welcome to Goatling Spotlight! A mini event where we get to show off your favorite Goatlings! Each week a new Goatling will be featured in the News and the owner will receive a shiny Spotlight Trophy to display on their pets page or in their collection. This week is all about PinkLadyApples!




Name: PinkLadyApples
Appearance Doll: Apple Cider AD
Guardian: @BusyBeeHours Give Love!
Bio: ♡ Pink Lady Apples, or just Pink for short, is a Goatling who adores the autumn season, for it's delicious treats of apples and cider, and the warm fuzzy feelings they get while out on walks in the forest.

♡ They stay up on fall nights, watching stars, reading, or maybe even hanging out with their friends around a crackling bonfire. Doesn't matter when or where, they'll be there to celebrate.

♡ Oddly enough though, they seemingly disappear once autumn ends, and the festivals and holidays are no more, hiding from the new, crippling winter weather, only to emerge once more in spring. No one knows what they do during this time, as only Pink knows. And they don't seem willing to tell.




Favorite Treasure
Fawn Plush | Picked Apples | Leaf Pile | Acorn Squirrel BP







Short Story
Autumn

Dusk fell with the sun,
The stars and moon spark out,
A pile of oak gains a light,
There was singing and dancing in the night,
In the middle was a scarlet-tinted goat,
Listening to those around them,
A sip of cider, drop by drop,
Till it was gone and the crowd petered out,
The fire burns itself away,
The apple goat was the last one astray,
The clouds gather and snow begins to scatter,
Now, they are gone
The leaves followed them.



Art by @BusyBeeHours

CLICK HERE for more details, past spotlights, and to enter your Goatlings!

1 Comments
<
1
2
3
4
>
Last ›