News And Announcements
Event Calendar
<
1
2
3
4
>
Last ›

Goatling Spotlight! Maricolous!
Posted by

Krisgoat mod
on 06-27-20 09:44:08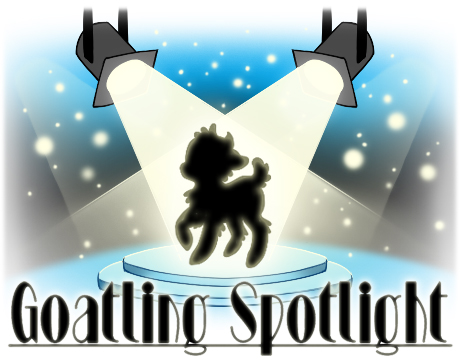 Welcome to Goatling Spotlight! A mini event where we get to show off your favorite Goatlings! Each week a new Goatling will be featured in the News and the owner will receive a shiny Spotlight Trophy to display on their pets page or in their collection. This week is all about Maricolous!




Name: Maricolous
Appearance Doll: Tidepool AD
Guardian: @Steinbit Give Love!
Bio: A minor ocean deity. She reign and reside in the shallows, where the ocean meets the land, while her girlfriend Aphotic reign and reside in the dark deep. Despite their differences they love each other dearly, and every second not spent watching over the changing tides are spent together just the two of them.




Favorite Treasure
Sea Glass | Ocean Harp | Sea Green Conch | Sea Glass Necklace






Art by @JarateKid

CLICK HERE for more details, past spotlights, and to enter your Goatlings!

3 Comments
<
1
2
3
4
>
Last ›