News And Announcements
Event Calendar
<
1
2
3
4
>
Last ›

Goatling Spotlight! Kannastiam!
Posted by

Krisgoat mod
on 2022-05-21 06:33:01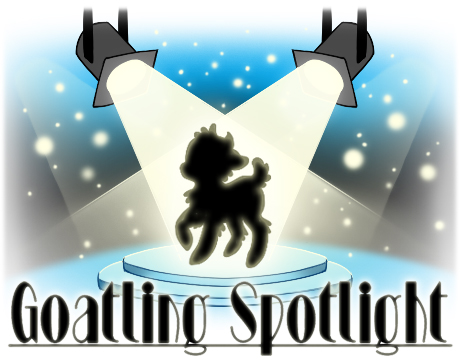 Welcome to Goatling Spotlight! A mini event where we get to show off your favorite Goatlings! Each week a new Goatling will be featured in the News and the owner will receive a shiny Spotlight Trophy to display on their pets page or in their collection. This week is all about Kannastiam!




Name: Kannastiam
Appearance Doll: Moth Prince AD
Guardian: @Mango418 Give Love!
Bio: Kannastiam loves to take walks in nature, collects insects, sticks, leaves and small objects that are around, also loves sweet things, fruit and tea. Kannastiam is very proud of it's fluffy fur and does whatever it takes to keep it clean and well groomed, although that does not mean it does not like to get a little dirty in a fight, walking or playing with its friends




Favorite Treasure
Firefly jar | Dandelions | Dandelion tea | Caterprince BP | Bug jar







Art by @Mango418

CLICK HERE for more details, past spotlights, and to enter your Goatlings!

3 Comments
<
1
2
3
4
>
Last ›