News And Announcements
Event Calendar
1
2
3
>
Last ›

Remedies And Elixirs Update
Posted by

Krisgoat mod
on 2022-06-30 09:59:18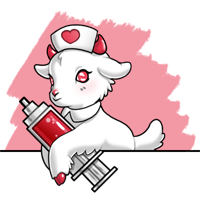 Greetings Fanlings!

New healing items have been added to the Remedies And Elixirs shop! CLICK HERE to visit Nurseling and see the new collection!
















Tropical Elixir, Sunset Potion, Sunflower Potion, Space Potion, Prism Potion

Potion Of Transformation, Sky Demideity Potion, Ocean Demideity Potion, Neon Tonic, Mender Fluid

Intersecting Potion, Bisected Potion, Aromatic Potion, and Alien Mender!

All new potions are official Staff designs by PrettySkitty (Give Love) and BeautyBurnsGold (Give Love)!

Happy shopping!


20 Comments
1
2
3
>
Last ›