News And Announcements
Event Calendar
<
1
2
3
4
5
>
Last ›

June Studio Blu Winners!
Posted by

Krisgoat mod
on 2021-07-03 09:41:25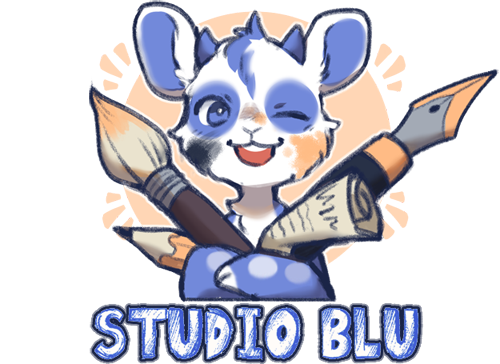 Welcome to Studio Blu!
A monthly prompt event based in the official Goatlings.com Discord server!



How it works!
At the beginning of each month, a Discord moderator will post an inspirational theme. Members wishing to participate can draw or write a short story or poem about a Goatling using the theme as a guide!



Prizes!
At the end of the month, two entries will be randomly selected to be featured on the site News and the members will receive a special in-game trophy!































The Studio Blu prompt for June was: Summer Camp! And the winners are:

@durians (Give Love!)
Artist's note: "acorn scout has s'mores at the campfire"



and @dotd (Give Love!)


dismissed for the night

"done checking cabins, now we're off!" carnelians shut the door to the last of the lodges before turning to beach and heading toward the campfire. "finally, our shifts are over." they dramatically stretched out their wings, leaning one around beach. "got any plans for tonight, bw?"

"not right now, so maybe we can get a proper rest for once?" beach replied teasingly.

"rest? we don't sleep, don't be silly!" they bapped him playfully. "i actually have something in store for us if there's nothing else to do. something so, so much better than sleep!" they gleefully bounded in front of beach to guide ahead. "come, let me show you!" drawing their wings out, they fled off past the campfire and into the forest.

"hun, where are you-" beach sighed lightly as their partner grew out of earshot. "i suppose i'll follow." he leaped off the ground and flew toward them. it wasn't long before he caught up, just close enough to talk. "carni, dear, where are we headed?" curious to know. looking beyond gave no closure to their destination.

carni smiled and mused "you'll see in a second.~"

"i can't tell where you're taking us"

"oh, somewhere lovely is all." they landed slowly, prancing a few steps more to stop at a thicket. "lookie! it's here!"

'here' was an overgrowth of bushes and branches structured as an entrance. though unkempt, it was charming and inviting. beach stumbled down and inspected the wood. "this is indeed interesting, but who made it?" they turned to their partner for answers.

"It was made by former counselors, isn't that fun?"

"counselors made this? that's peculiar" he chuckled. "any reason to it?"

"well we need some time to lounge too, don't we?" carnelians delightedly pushed through the bushes and urged beach to follow suit. "it's a small getaway to destress and hang out when we're not supervising- or racing through the woods to find it." they yawned before continuing, "maybe we can rest up at least for a while, how about it?"
































Congratulations and thank you everyone for participating!
CLICK HERE for more information about our Official Discord Server and learn how to join!

2 Comments
<
1
2
3
4
5
>
Last ›