News And Announcements
Event Calendar
&nbsp<&nbsp1&nbsp&nbsp2&nbsp&nbsp3&nbsp&nbsp4&nbsp&nbsp5&nbsp>&nbspLast ›

October Studio Blu Winners!
Posted by

Krisgoat mod
on 2023-11-04 08:25:32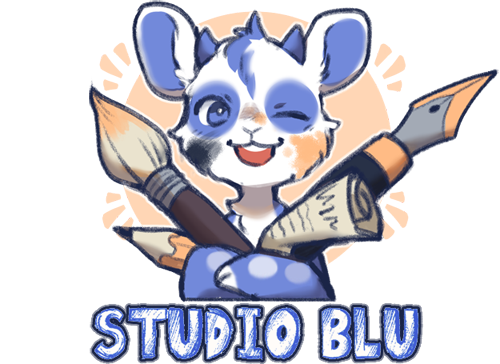 Welcome to Studio Blu!
A monthly prompt event based in the official Goatlings.com Discord server!



How it works!
At the beginning of each month, a Discord moderator will post an inspirational theme. Members wishing to participate can draw or write a short story or poem about a Goatling using the theme as a guide!



Prizes!
At the end of the month, two entries will be randomly selected to be featured on the site News and the members will receive a special in-game trophy!































The Studio Blu prompt for October was: Monster Masquerade! And the winners are:

@Lobotomy18 (Give Love!)


and @AlariTheWolf (Give Love!)


Halloween night, oh what a fright.
In the dead silence of night, goat kids come out to knock at your door knock knock knock when opened they say "TRICK OR TREAT!!!" And hand you their bags.
Ascaban does not quite get, this festive tradition but his wife Astarry surely seem to love it and for her he'll gladly wear a costume and help with handing out candy to the oh so spooky children.
































Congratulations and thank you everyone for participating!
CLICK HERE for more information about our Official Discord Server and learn how to join!

3 Comments
&nbsp<&nbsp1&nbsp&nbsp2&nbsp&nbsp3&nbsp&nbsp4&nbsp&nbsp5&nbsp>&nbspLast ›