News And Announcements
Event Calendar
<
1
2
3
4
5
>
Last ›

Gone Fishin update - Part 02 of 02!
Posted by

Krisgoat mod
on 2022-09-17 10:07:00


Greetings Fanlings!

The arcade game; Gone Fishin has been updated with new Collectable Waterlife, Battle Equips, a Book, and Food!

To see all items that can be obtained though Gone Fishin, please visit the new Gone Fishin Item Archive! The new Archive is also linked on the main Gone Fishin page for quick reference. New items will appear in the Archive soon.

Gone Fishin has been updated with the new collectibles and loot! Let's give a quick shout out and thank you to our talented Art Staff who contributed their original designs! What new items do you want to collect the most?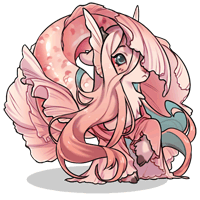 Betta Goatling is an official staff design by r00p!








Shellmet, Fish Necklace, Sea Salt, Whale Shake, Ocean Cake by r00p








Water Book, Ribbon Fish, Pond Koi, Mudpuppy, Moon Jelly by r00p








Fiddle Fish, Fairy Fish, Cinnamocto by r00p | Starry Fish and Sea Pig by Lostysaur







Sea Pancake, Salmon, Ribbon Eel, Rainbow Fish, Parrot Fish by Lostysaur








Panda Fish, Mushroom Fish, Magma Fish, Leafy Dragon Fish, Imp Fish by Lostysaur








Ghostly Fish, Fishbot, Elekeytric Eel, Cone Fish, Clown Fish by Lostysaur







Chicken Fish, Cheer Fish, Burger Turtle, Ballet Fish, Anemonefish by Lostysaur








Space Jellyfish by sugarbear | Peppermint Shrimp and Hungry Fish by JarateKid | Cowfish and Bubble Eye Goldfish by 21kkn

Happy fishin!

26 Comments
<
1
2
3
4
5
>
Last ›