Summer Night Carnival Event Info
Back to Main Event Info page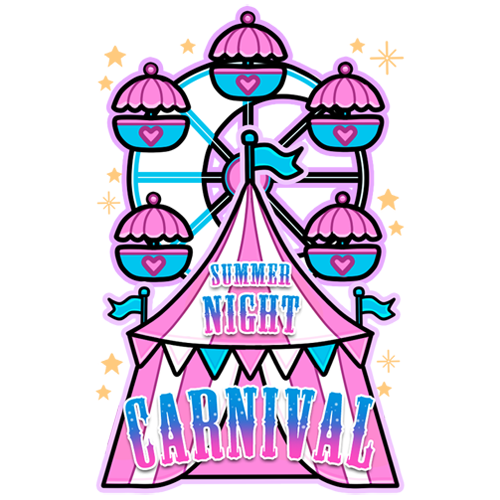 Summer Night Carnival is open for roughly two months. Festivities will begin in mid July and will run until late August giving members a chance to take their time and enjoy everything! Members can earn Carnival Tickets by participating in Carnival Attractions. Attractions involve drawing, writing, photography, and putting together HA Buddy outfits. There is a little something for everyone!



Carnival Tickets can be traded in for a variety of prizes at the
Ticket Vendor Prize Booth
! Prizes are seasonal, and more will be added each year!
Members can also challenge the special Event Battle Center Baddy; TuffStuff! TuffStuff will drop seasonal loot that can be crafted into Carnival Tickets, and Stamps that can be traded for seasonal loot from the
Tuff Stuff Fan Booth
!
Member Run Booths, Games, and Vendors are also quite popular during this time. Members that have access to the forums can set up their own booth for the carnival! Booths can be anything simple and easy to manage, such as simple games, small art/custom shops, giveaways, raffles, and contests!
Additional events during the Summer Night Carnival include raffles to win Carnival Tickets, a special event Explore Area for seasonal event loot, Limited Edition Diamond Dust Lucky Box, and members have a chance to find Carnival Tickets randomly around the site.