News And Announcements
Event Calendar
‹ First
<
2
3
4
5
6
>
Last ›

Goatling Spotlight! SHRIMPY!
Posted by

Krisgoat mod
on 2020-07-18 08:59:24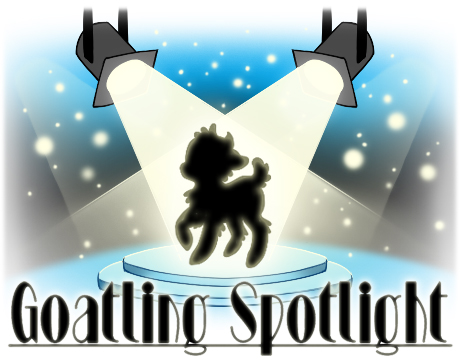 Welcome to Goatling Spotlight! A mini event where we get to show off your favorite Goatlings! Each week a new Goatling will be featured in the News and the owner will receive a shiny Spotlight Trophy to display on their pets page or in their collection. This week is all about SHRIMPY!




Name: SHRIMPY
Appearance Doll: Summer Waters AD
Guardian: @Mushroomsoup Give Love!
Bio: Shrimpy is a carefree mergoat who practices a little bit of potion making and has a very big passion for trumpet playing and collecting odd things that end up in the sea




Favorite Treasure
Trumpet | Dead Fish | Love potion | Soggy Sock | Cheese slice



Short Story
Longing for someone to love shrimpy let's out a sorrowful song each night in hopes of finding a mr right who loves him unconditionally and doesn't mind his razor sharp teeth



Art by @sugarbear

CLICK HERE for more details, past spotlights, and to enter your Goatlings!

3 Comments
‹ First
<
2
3
4
5
6
>
Last ›