2021 Jestling Event - Special Event
Back to Community Center

Suspicious Cardboard!

Event period: April 1st - April 30th 2021


Welcome to the annual Jestling event where anything ridiculous is bound to happen! This year, prepare for double trouble with this duo of Jestling doppelgangers! But wait, who is that suspicious looking character over by the Event Shops? And why is there so much cardboard? Is there a connection to it all? Collect all of the cardboard and find out!
WHO WHAT WHERE???
Find the doppelgangers and collect their loot!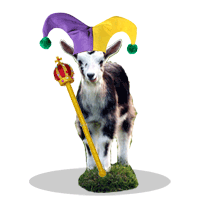 ??? can be found in the
Misty Meadows 4 Explore Area
and drops: Jest Bank and Clean Cardboard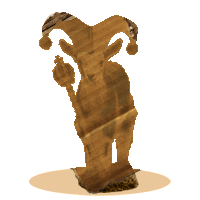 Cardboard ??? can be found at the Battle Center
and drops: RAD Jest Bank and Clean Cardboard
JEST BANKS GUIDE
What's inside?




Open Jest Bank to find Phun Bux. It may take a couple of tries.






Open RAD Jest Bank to find Wet Cardboard, Chewed Cardboard, or Dry Marker. It may take a couple of tries.




CRAFT GUIDE
Once a good pile of damp cardboard has been collected,
visit Zurora's crafting shop to put them together and ...






Wet Cardboard + Chewed Cardboard + Dry Marker = Phun Bux




OTHER
During April, Phun Bux can also be found in Random Events
and Saturday Night Bidding Wars!




TRICKSTER'S TAVERN
Just the place to spend soggy coins.

Items are seasonal, so will be available every April during the event!