News And Announcements
Event Calendar
‹ First
<
170
171
172
173
174
>
Last ›

Zodiac Event - Aries Winners!
Posted by

Krisgoat mod
on 04-16-14 12:05:30

The votes are in for the Aries Zodiac entries! Thank you all for submitting so many amazing designs! Now, ONTO THE WINNERS!

574 By @myouna
513 By @jun94
305 By @Wolfy
194 By @Foul
180 By @Glacious
146 By @aikkoe
133 By @john
57 By @Lenn
52 By @Hark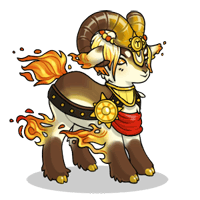 Congratulations everyone! Myouna's Aries design is now permanently available in the Appearance Doll Shop located in the Shopping District!





All design participants will receive a Aries Circlet and a Aries horn for their HA buddy! These items are also now stocked in the HA Buddy Boutique!

Prizes have been distributed to Zombier, Aethubryn, Rina, Wolfy, ghoulprincess, aikkoe, Foul, glasssoul, rchanscandy, jun94, Traveler, grimAuxiliatrix, ppippin, SPACESTRAW, john, Vyragosa, Xuu, pearos, Chespin, Headless, Hark, Katsutos, Glacious, Lenn, inchworm, Patch, quicktalon, lostlx, hardmelons, peppaminty, Blurr, melancholysky, StarrySeas, Poison, closet, kyla22, gogoat, Snurple, and Steinbit!

Thank you all for participating!


21 Comments
‹ First
<
16
17
18
19
20
>
Last ›