News And Announcements
Event Calendar
‹ First
<
175
176
177
178
179
>
Last ›

The future of Goatling Gazettes!
Posted by

Krisgoat mod
on 07-18-15 03:51:37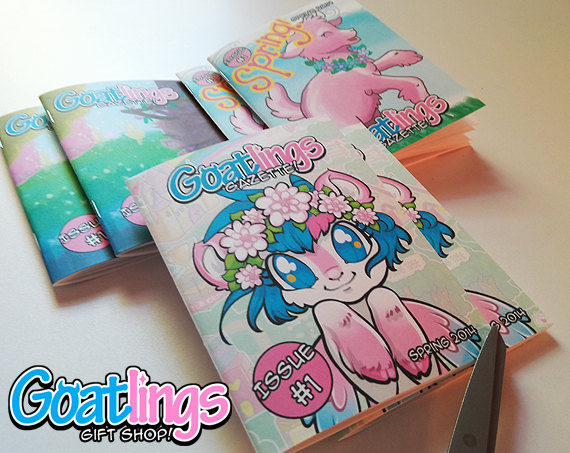 Greetings fanlings!

I just wanted to update you all on the future of Goatlings Gazettes (aka Goatzettes)!

We used to make these every season (4 each year) but that deadline was a little to demanding and it became a struggle to get new Goatzettes released on time each season.

So to remedy this, we will be releasing Goatzettes when they have organically reached 28 pages. So that could be once a year or ten times a year, depending on how much content is submitted by members!

Goatzettes will still be available in three cover variants and will come with an exclusive trading card. Members who contribute will receive an exclusive Display Name Icon and 500 Diamond Dust!

The finished Goatzettes will be for sale in the official Goatlings Etsy Gift Shop. www.Goatlings.Etsy.com

Visit the Goatlings Gazette Submissions forum for more details and to view and post your own submissions!

Thank you!

12 Comments
‹ First
<
175
176
177
178
179
>
Last ›