News And Announcements
Event Calendar
1
2
3
>
Last ›

Goatling Spotlight! Infatuated!
Posted by

Krisgoat mod
on 02-18-18 01:28:41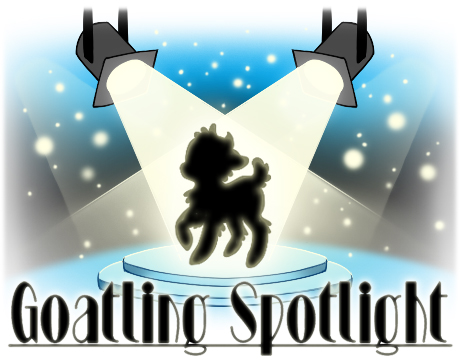 Welcome to Goatling Spotlight! A mini event where we get to show off your favorite Goatlings! Each week a new Goatling will be featured in the News and the owner will receive a shiny Spotlight Trophy to display on their pets page or in their collection. This week is all about Infatuated!



Name: Infatuated
Appearance Doll: Cupid AD
Guardian: @pyxell Give Love!
Bio:
"Get away from the Hallmark store and no one gets hurt."
A protector of love and affection, Infatuated's love of love knows no bounds. She was previously a bringer of love, but was "promoted" due to her questionable pairings and fangirl-like obsession with forcing people together regardless of their compatibility.


Favorite Treasure
Quiver Of Cupid | Bow Of Cupid | Heart Sword | Heart Staff | Heart Shield | Sweetheart Envelope








Art by @wishful

CLICK HERE for more details, past spotlights, and to enter your Goatlings!
2 Comments
1
2
3
>
Last ›