News And Announcements
Event Calendar
1
2
3
>
Last ›

Goatling Spotlight! Kuh!
Posted by

Krisgoat mod
on 03-29-20 03:14:48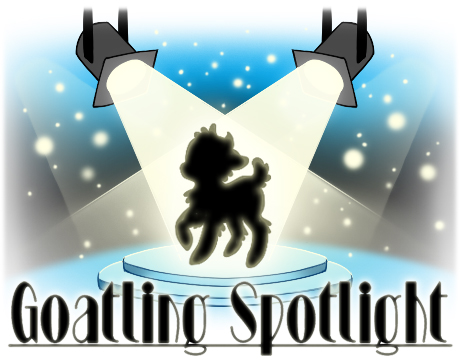 Welcome to Goatling Spotlight! A mini event where we get to show off your favorite Goatlings! Each week a new Goatling will be featured in the News and the owner will receive a shiny Spotlight Trophy to display on their pets page or in their collection. This week is all about Kuh!




Name: Kuh
Appearance Doll: Milkling AD
Guardian: @Leone Give Love!
Bio: A sweet milkman who travels around town doing his deliveries and meeting new friends. Kuh spends his free time in bed snuggling with plushies and reading horror novels.




Favorite Treasure
Radioactive Cow Plush | Book of Ghosts | Milk Bottle





Art by @Leone

CLICK HERE for more details, past spotlights, and to enter your Goatlings!
5 Comments
1
2
3
>
Last ›