News And Announcements
Event Calendar
‹ First
<
14
15
16
17
18
>
Last ›

Goatling Spotlight! luvletter!
Posted by

Krisgoat mod
on 02-24-19 02:40:14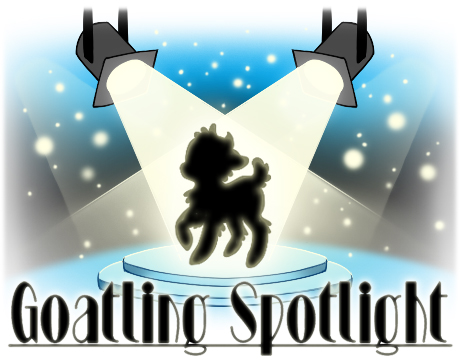 Welcome to Goatling Spotlight! A mini event where we get to show off your favorite Goatlings! Each week a new Goatling will be featured in the News and the owner will receive a shiny Spotlight Trophy to display on their pets page or in their collection. This week is all about luvletter!




Name: luvletter
Appearance Doll: Tea Party AD
Guardian: @veronica Give Love!
Bio: ➸ ( luvletter ) : a soft and cute goatling who enjoys spending her time chatting with friends and designing cute clothes. besides that, she also loves having tea parties with other goatlings and over all just having fun with others. When it comes to her personality, luvletter is seen as a quiet and understanding goatling, she's not one to interfere with any fights and such. She loves helping others and giving advice to goatlings who need it, though, she's not the best at taking her or others when she needs it.




Favorite Treasure
Bottle Of Love | Rose Tea | Strawberry Cupcake | Sugar Star Cone | Bean Goat Toy 3







Art by @veronica

CLICK HERE for more details, past spotlights, and to enter your Goatlings!
2 Comments
<
1
2
3
4
>
Last ›