News And Announcements
Event Calendar
‹ First
<
14
15
16
17
18
>
Last ›

Sugar Star Festival - time to pass out your charms!
Posted by

Krisgoat mod
on 12-31-18 03:56:45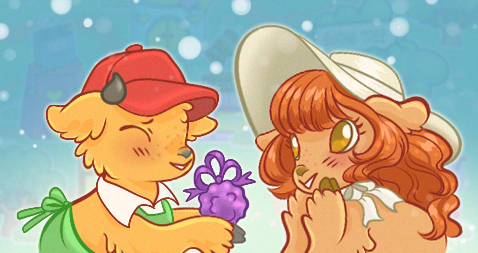 Greetings Fanlings!

The residents of the Goatlings Kingdom would like to share with you a very special end of the year tradition!

All year long Goatlings save their biggest and prettiest Sugar Stars and turn them into charms. On the last day of the year (December 31st) Goatlings gather together and stay up late in order to greet the New Year at midnight! In the hours before midnight the Sugar Star Charms are given to others to express an important message. The color of each charm represents something different.












Pink - I care about you, you're my good friend!
Blue - You're appreciated, I'm glad you're here!
Yellow - Good luck and prosperity in the New Year!
Purple - I love you!
Orange - I'm sorry.
Green - I forgive you.
White - Thank you!


So, if you've have something meaningful to say to someone but haven't had a good chance yet, the Sugar Star Festival is the time to let it out!

Today is the day to pass out your charms and stay up late to greet the new year!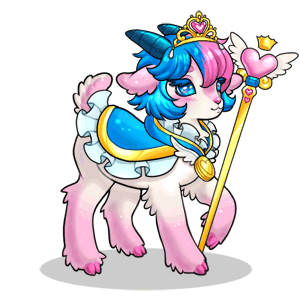 The Goat Princess is gifting one last Sugar Star Charm Lucky Box so make sure to snag it! When opened, you will receive a random Sugar Star Charm!

Send a Sugar Star Charm to another member by clicking the charm in your inventory, choose 'Give To Friend' from the drop down menu and click 'Use', then enter the member's name and click 'Send Item'.



CLICK HERE TO VISIT THE PRINCESS
and enter the code:
FESTIVAL





Additional Sugar Star Charms and Lucky Boxes can be found in the Diamond Dust shop!

Note: Sugar Star Festival items will not retire, however they will only be available in December.
5 Comments
<
1
2
3
4
>
Last ›