News And Announcements
Event Calendar
‹ First
<
15
16
17
18
19
>
Last ›

Design-A-Goatling Event - WINNERS for Galaxy!
Posted by

Krisgoat mod
on 03-25-19 09:58:46


The votes are in for the most popular Solar System Goatling! Thank you all for entering so many amazing designs and voting for your favorites!

The top votes go to:

274 @GuernseyGeit - First Place
267 @Ghostram - Runner Up
120 @Ockham - Honorable Mention
108 @Hotarubi
096 @nissabug
092 @coralcchi
091 @skeletonluver
089 @Free_Willy
029 @orewyn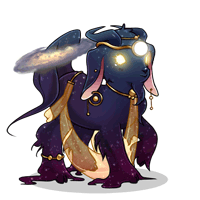 Congratulations everyone! GuernseyGeit's Galaxy design is now permanently available in the Appearance Doll Shop!









All design participants will receive "Galaxy Base" for their HA Buddy! This item is now permanently stocked at HA Buddy Base Place.








Bonus items!
Galaxy Circlet and Galaxy Earrings. (Click the name to shop!)

Prizes have been distributed! This is also the last Solar System Goatling from the 2018 Design-A-Goat event! Thank you all for participating!



8 Comments
<
1
2
3
4
>
Last ›