News And Announcements
Event Calendar
<
1
2
3
4
>
Last ›

Goatling Spotlight! ant!
Posted by

Krisgoat mod
on 06-10-18 12:50:04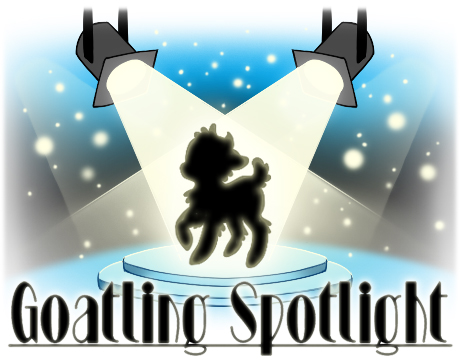 Welcome to Goatling Spotlight! A mini event where we get to show off your favorite Goatlings! Each week a new Goatling will be featured in the News and the owner will receive a shiny Spotlight Trophy to display on their pets page or in their collection. This week is all about ant!



Name: ant
Appearance Doll: Bug Collector AD
Guardian: @mice Give Love!
Bio: A pipsqueak of a goat fascinated by entomology and insect collecting. They seem shy when not invested in their hobby, but very enthusiastic to talk about their collection.




Favorite Treasure
Vitamin Bee | Jar Of Lemonade | Bug Jar




CLICK HERE for more details, past spotlights, and to enter your Goatlings!
3 Comments
1
2
3
>
Last ›