News And Announcements
Event Calendar
<
1
2
3
4
>
Last ›

Spring Token Game - NEW ITEMS Overview, credits, and thank yous!
Posted by

Krisgoat mod
on 03-17-20 02:07:21




The Token Game is a seasonal event where members trade Goat Tokens for exclusive goodies. Goat Tokens are special coins members can find around the site all year long. They are available in the Diamond Dust shop, from Battle Center Baddys, Random Events, Daily Gachapon (Arcade game), and Gone Fishin (Arcade game). Sometimes they are also given to members as prizes during events and contests.

The Token Game changes with each season (4 games for 4 seasons). Each season a new Guardian will arrive and exchange Goat Tokens for their treasure. The treasure will not retire but will only be available during the appropriate season. For example, the Spring Token game is only open in the Spring. However, MORE treasure will be added each year (new items will have a higher drop rate)! Goat Tokens can be used in every season.



Spring Token Game Schedule = March, April, May

--- --- ---


The Spring Token game is now open! Let's give a quick shout out and thank you to the talented members who submitted their designs this season! What new items do you want to collect the most?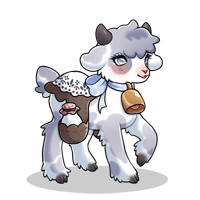 Milkling Goatling by @eizumii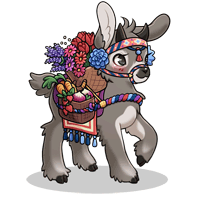 Spring Market Goatling by @IWasBored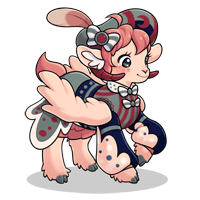 Melodic Poet Goatling by @chocoferret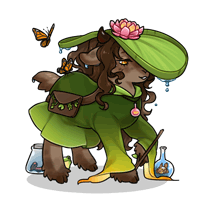 Pond Witch Goatling by @LilHal








Chocolate Milk, Strawberry Milk, Milk Bottle, Tiramisu, and Bun Parfait by @r00p








Watermelon Cookie, Carrot Cookie, and Bun Cookie by @herd | Toy Carousel by r00p | Cute Microphone by @DappleDualies








Cream Puff and Avocado by r00p | Watermelon Bunnies by @stormykissez | Black Tea Teaset by @darjeeling | Avocado Oil by Herd






Digging Mole BP by @Stahl | Bee Princess BP by @digitalsnail | Balloon Dog BP by r00p






Nigiri Icon and Maki Roll Icon by Stahl | Hedgehog Icon by @ryn







Pond Witch Top, Lilypad Hat, Cute Frog, and Butterflies by LilHal






Hillside Mountain BG by Herd | Grape Vines by darjeeling | Berry Hair by @Heroking

Thank you again everyone! Let's have a peaceful Spring!


15 Comments
<
1
2
3
4
>
Last ›