News And Announcements
Event Calendar
<
1
2
3
4
>
Last ›

Grand Opening! Battle Pets Shop!
Posted by

Krisgoat mod
on 08-07-17 02:26:33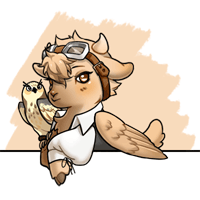 Griff's Battle Pets Shop has arrived! Check out the grand opening at the Shopping District in the Battle Plaza! Temporarily hire a cute pet to battle alongside your Goatling! Equip them to your Goatling to prepare for battle! Battle Pets are also great companions for Goatlings! Place them in your Goatlings treasure to make a friend!

Many members pitched in to design these lovable pets for this grand update. Let's take a moment thank them all now!













Griffs Owl BP by @maqaroni (Barn Owl BP, Horned Owl BP, and Snowy Owl BP alt colors by Krisgoat) Teapup BP and All Star Kits are also by maqaroni








Bettaling BP by @darjeeling | Dream Feline BP by @Vinegar | Robo Doggy BP by Krisgoat | and Rose Fairy BP by @ouijaboard








Starling Dog BP and Peridot Gladiolus Lion BP by @Vincent | Kaguya Bunny BP and Sea Lion BP by @Stahl









Chimera Kit BP, Frog Prince BP, and Pack Rat BP by @Ladybug | Axolotl BP and Unisword BP by @Rhamnus








Pointeling Elephant BP, Moonicorn BP, Fire Rooster Chick BP, and Toffeeling Mouse by @r00p








Flanling Hippo BP, Sprinkling Giraffe BP, and Battering Ram BP by @Cervine | Donut Attacker BP and Bagull BP by @wasabipea










Armordillo BP, Pompom Bonbon BP, Duckling BP, Panda Roll BP, Haunted Portrait Cat BP, Grandpa Fir BP, by @Pit and Tiny Hero BP by Pit and @faune.




Thank you all again!

46 Comments
1
2
3
>
Last ›