News And Announcements
Event Calendar
<
1
2
3
4
>
Last ›

Spring Token Game - NEW ITEMS Preview!
Posted by

Krisgoat mod
on 03-05-17 05:28:06




The Token Game is a seasonal event where members trade Goat Tokens for exclusive goodies. Goat Tokens are special coins members can find around the site all year long. They are available in the Diamond Dust shop, from Battle Center Baddys, Random Events, Daily Gachapon (Arcade game), and Gone Fishin (Arcade game). Sometimes they are also given to members as prizes during events and contests.

The Token Game changes with each season (4 games for 4 seasons). Each season a new Guardian will arrive and exchange Goat Tokens for their treasure. The treasure will not retire but will only be available during the appropriate season. For example, the Spring Token game is only open in the Spring. However, MORE treasure will be added each year! Goat Tokens can be used in every season.



Spring Token Game Schedule = March, April, May

--- --- ---



The Spring Token game will be open again shortly, lets give a quick thank you to the talented members who submitted their designs this season! What new items are you looking forward to the most?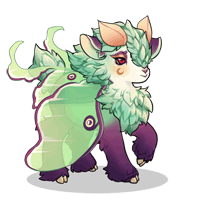 Luna Moth Goatling by Cervine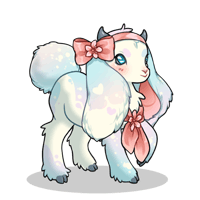 Lopling Goatling by lostlx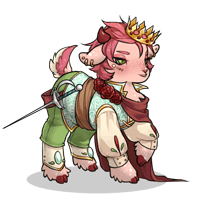 Rose Prince Goatling by PastelViking






Brown Strawberry Hair, Blond Strawberry Hair, Strawberry Face, and Strawberry Shawl by aurelia







Cuddle Bunny Jacket and Lop Cuddle Bunny Jacket by Omyun - Love Letter Mouth and Love Letter Eyes by ladybug






Pink Bubblegum by boyfriend - Sweet Heart Top by Strobotic - Leaf Hair and Petals Hair by Psigoat





Heart Eyepatch by Ghostram - Turtle Carrier by kibby






Grand Columns BG, Paper Screen BG, and Window Veil by r00p






Swan Icon and MusicBox Icon by Cervine - Fox Icon by bearsister fox

--- --- ---

Another announcement will be made once the Spring Token game has been updated and opened so stay tuned! Thank you all!
46 Comments
<
1
2
3
4
>
Last ›