News And Announcements
Event Calendar
<
1
2
3
4
>
Last ›

Spring Bunny & Minions!
Posted by

Krisgoat mod
on 04-12-19 01:14:06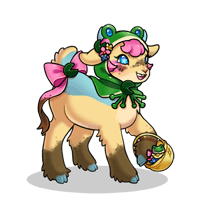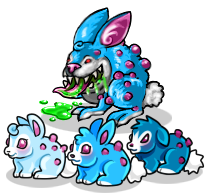 April showers bring... new battles!

Spring is in full swing! Adorable animals are appearing, and pretty plants are growing! Are you growing too?

Spring Bunny and Minions have come to the Battle Center and are ready to challenge your Goatlings to a friendly battle. Train your Goatlings and collect limited edition loot!



---


Froggy Flower Friend Goatling and accompanying loot are original member designs by @Viivie so make sure to send a little extra love today!













Don't forget to save a couple stamps for your collection! If you're really lucky you may win a few Goat Tokens to use on the seasonal Token Game!

Spring Bunny and Minions will stick around until about April 30th. After that they will leave us until next year and their limited edition loot will retire. (Excluding stamps and Goat Tokens.)


18 Comments
1
2
3
>
Last ›