News And Announcements
Event Calendar
‹ First
<
269
270
271
272
273
>
Last ›

Spring Goat Token Game - NEW ITEMS!
Posted by

Krisgoat mod
on 2016-03-01 07:28:57
The Spring Token Game will be open soon! In preparation, we'd like to share what NEW items have been added this year and who they were designed by!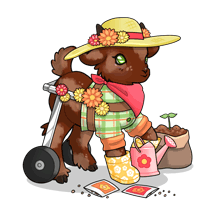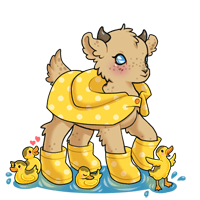 New Appearance Dolls are Gardener by @bearsister and Duckling by @MewmewRAWR







Ferret Face and Deer Icons by @shiver - Bean Sprout and Cupcake Icons by bearsister





Flower hair by @Viyrin - Petal Veil by @witico - Nest Head by @Circusofvalues





Duckling Top by @Penelope - Flower Earrings by @Headless - Bird Friend by @papaya






Macarons by @milkgrrl - My Lovely Spring Horse by bearsister - and Love Teddy (by me)


What items are you most excited to collect?


46 Comments
‹ First
<
269
270
271
272
273
>
Last ›